Dear Readers,
I love to pass on unique wedding information when I come across it:
Last Saturday, I officiated for a terrific couple who chose the Carlson Towers for both their wedding ceremony and reception – beautiful spot! (FYI, the site is reviewed here.) I got to talking with
James Plattes, the head of Larkpur Strings, who played the music for the ceremony, and he encouraged me to check out his website.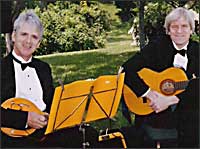 I'm glad I did! Not only does Jim provide string quartets and Piano/Violin/Bass trios, he also specializes is strolling-musician kind of work…now that is a great idea.
You can read a fascinating article about having a strolling violin for your wedding reception – I love it!
The music from the Larkpur musicians was beautiful, too – I have heard them a half-dozen times in high-end wedding venues across the Twin Cities, and I highly recommend them. My hat's off to James – once again, great job!
Warm regards,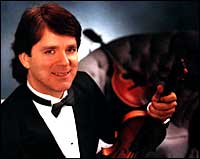 Rev. Tomkin Coleman
Minneapolis Weddings with Rev. Coleman